Our showroom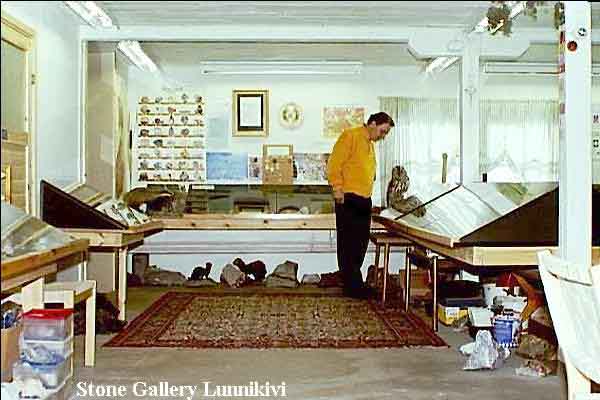 Thousands of stones take up a great deal of space. For that purpose I've built my childhood home in previous chicken house a showroom, another room for stone cutting and a 200 square meter sized lecture room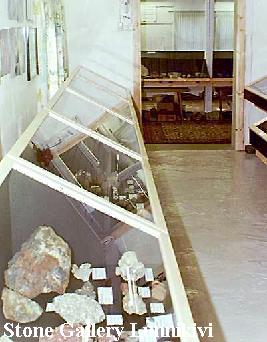 In showroom are my stone and butterfly collections. I also have there jewellery, jewellery parts, raw stones, rare minerals and books for sale.
In cutting room I have equipment to cut raw natural stones to jewellery. In small groups it is also possible to give an opportunity to cut stones self.
In lecture hall are educational equipment (slide and overhead projectors, whiteboard, television...) and tables, eg. for dining.